Our ten sites are major players in the food industry and fish trade, fully harnessing locally sourced fresh raw materials to protect jobs in Brittany and France in the long term.
A historical anchor
Our SMEs have established solid and long-standing partnerships with Brittany-based and French suppliers who share our values.
Affiliated with fishermen's cooperatives, we now have our own fish and seafood trade, which currently comprises five fish and shellfish processing and fishmonger's workshops.
Located close to Brittany's fish auction houses, our fishmonger's workshops enjoy privileged access to local, seasonal and extremely fresh fish and seafood along the entire French coast.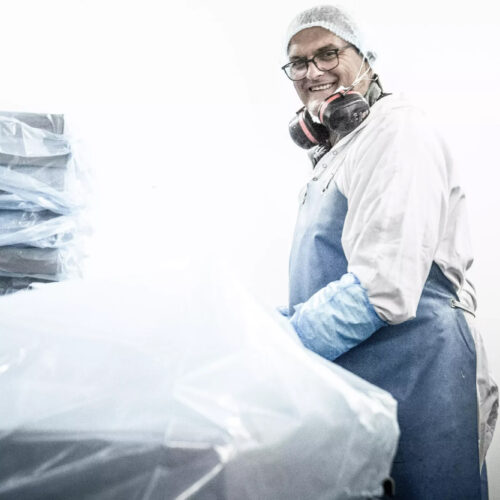 A solid regional network
that perpetuate local employment
We create and protect regional jobs through our ten SMEs in Brittany and our long-standing partnerships with suppliers. Our group contributes to dynamic local development through the strength of our values.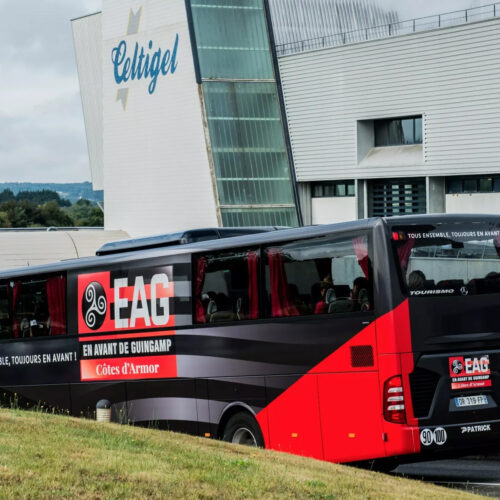 Partners of
En avant Guingamp
Founded in 1912, En Avant Guingamp is now one of the biggest football clubs in Brittany. Our SMEs are loyal and long-standing partners of its men's, women's and youth teams.
Actively engaged in the local area, we have also worked together with Brittany-based associations to support the club's initiatives:  Pink October, Rando Muco, etc.

1 995
Partnered with Cobrenor (approx. 150 ships)
90
% Brittany-based and French partners
3
Origine France Garantie own brands