Putting people at the heart of our SMEs
Our companies have adopted social management styles, with leadership teams working very closely with employees and everyone listening to each other, so that employees can develop in a respectful and supportive environment.
Putting people first
Convinced that our strength essentially lies in the employees of each of our companies, we give them the opportunity to develop, strengthen their expertise and acquire new skills. As driving forces of performance and development, each company has adopted an ongoing training policy, giving every employee a say in their own career path and allowing them to share their experiences within a caring, kind and empathetic team.
By combining social management styles, with leadership teams who work closely with employees, and simple social dialogue, our companies operate in a positive, collective dynamic. This means that everyone is free to express themselves and share their ideas to help the Le Graët group move forward.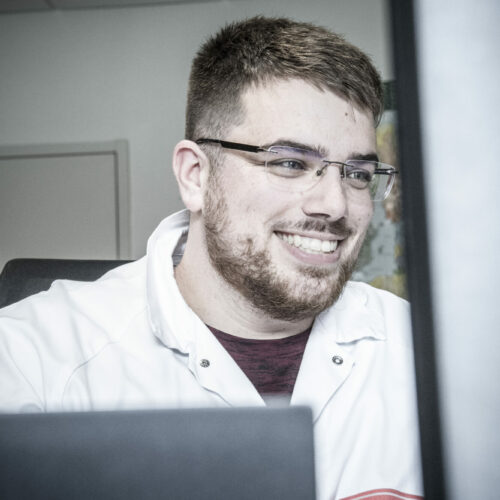 Ensuring well-being
In collaboration with stakeholders in occupational health and safety, our teams are always striving to improve the working conditions of our employees, keeping people interested in our roles by making them far less onerous.
Our industrialisation strategies are regularly updated around safety, health and well-being in the workplace. For example, the frequency of workplace accidents is carefully monitored.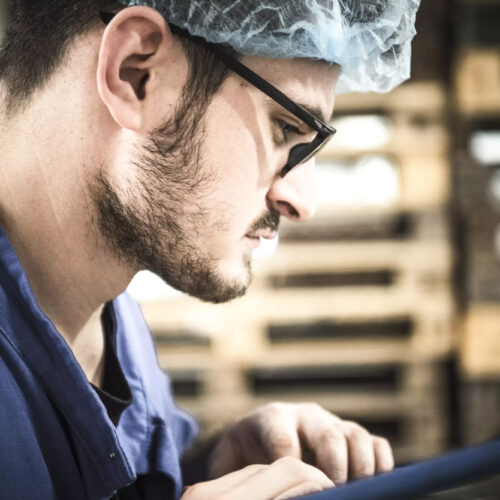 Promoting integration
We promote local employability, welcoming many work-study students and trainees each year to train and prepare them for the world of work.
We are also committed to supporting those who are looking to take their professional lives in a new direction through a career change, and work with entities that reintegrate people in difficult situations into society (ESAT [Support Service to Help People into Work] / CAT [Job Support Centres], prisoners and migrants).
A people-centred group
15
collective agreements in 2021
15
years' experience on average

3
PME+ -certified companies: Fidèle, Délices de la Mer and Stéphan